Hat – Baby sun protection
To avoid sun problems your baby should wear a wide brimmed hat that provides good shade to the face, back of the neck, eyes and ears. Wearing hats that shade the eyes will reduce UV radiation to the eyes of your little one by 50%.
Although baseball hats look cool, they leave neck and ears exposed. Instead, choose a foreign legion-style hat with a brim at the front and a cloth flap at the back that covers ears and neck. Otherwise, go for a hat with a wide brim all the way round.
For young babies, choose a fabric that will crumple easily when they put their head down. When choosing a hat, consider its size and comfort, the amount of shade it provides to the face, if it will obstruct vision or hearing, and safety. Hats that can be adjusted at the crown are best. If the hat is secured with a long strap and toggle, ensure it has a safety snap, place the strap at the back of the head or trim the length so it doesn't become a hazard.
Many children do not like to wear hats. Persistence is needed to teach them that a hat is part of their outside routine.
There are different types of suitable sun protection hats:
Legionnaire hats
With a flap at the back to protectthe neck – the flap and front peak should overlap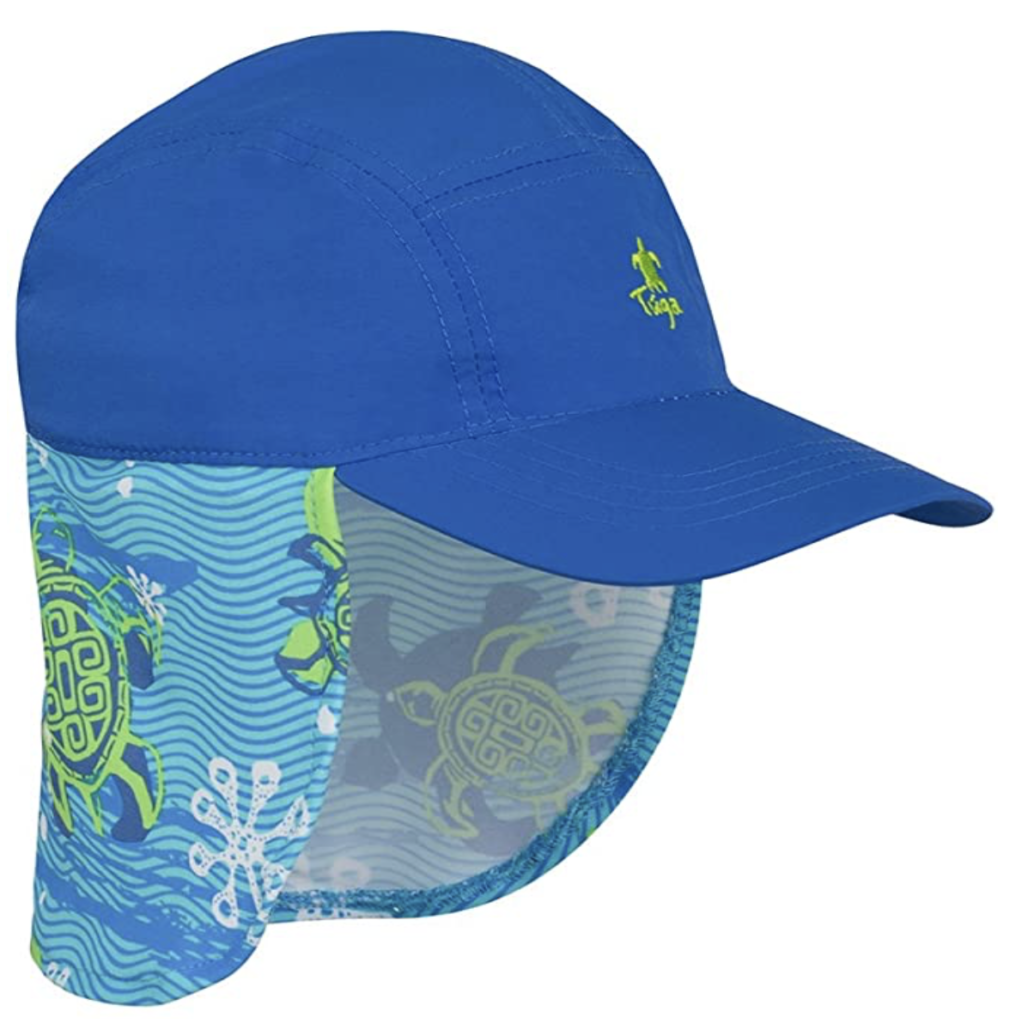 This tuga kids legionnaire style swim hat provides perfect sun protection and comfort. Fabrics are rated UPF 50+ and provide maximum UV sun protection so covered areas do not need sunscreen. Fabrics are also free of sunscreens chemicals so they are great for sensitive skin. Besides, fabrics are quick drying for comfort at the beach and pool.
It features a strong and flexible brim to shade face, a lightweight neck flap to protect neck and ears and a built-in sweat band for moisture wicking partial elastic at back.
The flap is made 80% Nylon and 20% Spandex. The brim/cap is 100% Nylon Taslan.

---
Bucket hats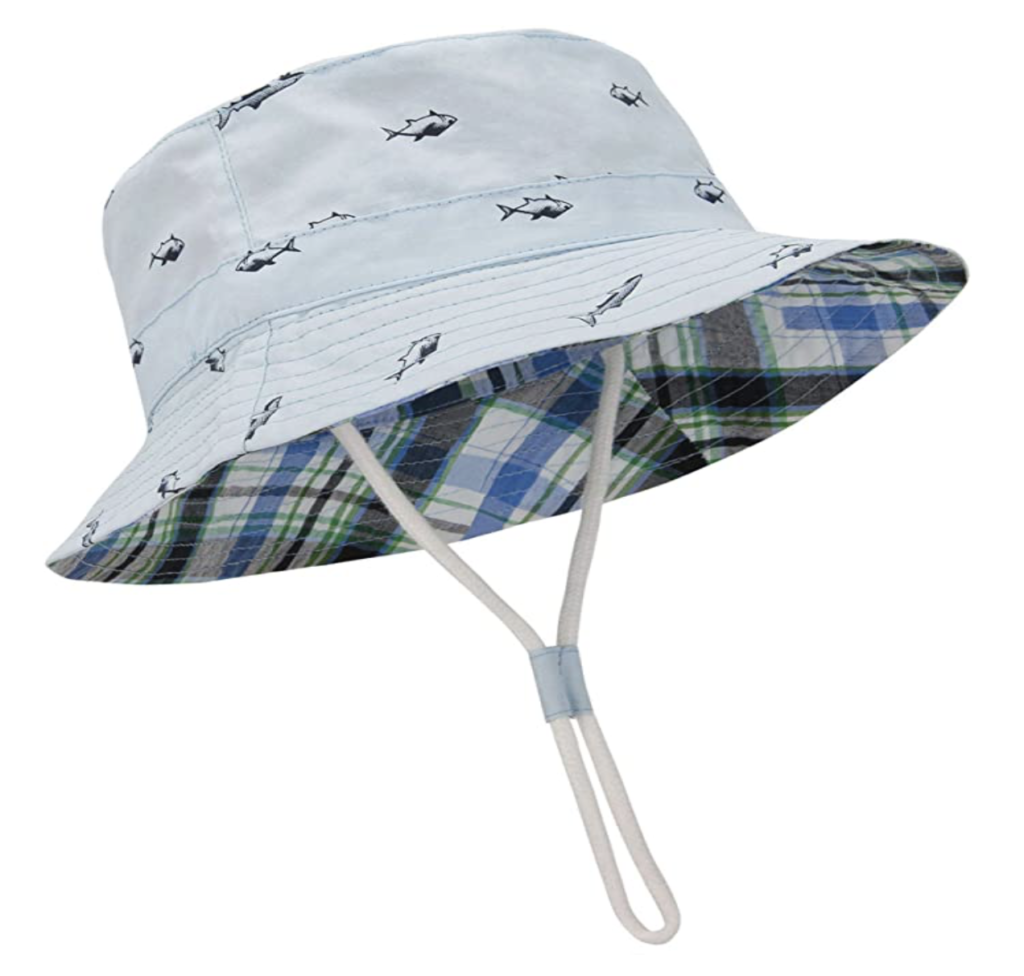 This bucket hat is rated 50+ UPF for all day protection, wet or dry. Drawstring head adjustment for good fit, stay-on chin strap with breakaway safety clip. High wide neck for easy on and off, cool-to-touch, quick drying fabric for all day comfort.

---
Broad brim hat
The wide floppy brim offers extra protection. It features an adjustable drawstring that allows fit as baby grows.
It is packable, it features a compact design for easy storage and travel. This broad brim hat is soft and comfortable with a tie under the chin that helps keep hat secure in place.
UPF 50+ UV Ray sun protection